YouTube has announced new AI tools for monitoring compliance of its ads with its recommendations for best practices.
According to Google, the "creative guidance in Google Ads" system will automatically detect the elements within a video that YouTube deems conducive to performance, including:
Whether a brand logo appears in the first five seconds
The inclusion of a voiceover
Recommended length according to marketing objectives (six and 15 seconds for awareness, one to three minutes for consideration, 15 seconds for action)
At least one recommended aspect ratio (horizontal, vertical and square)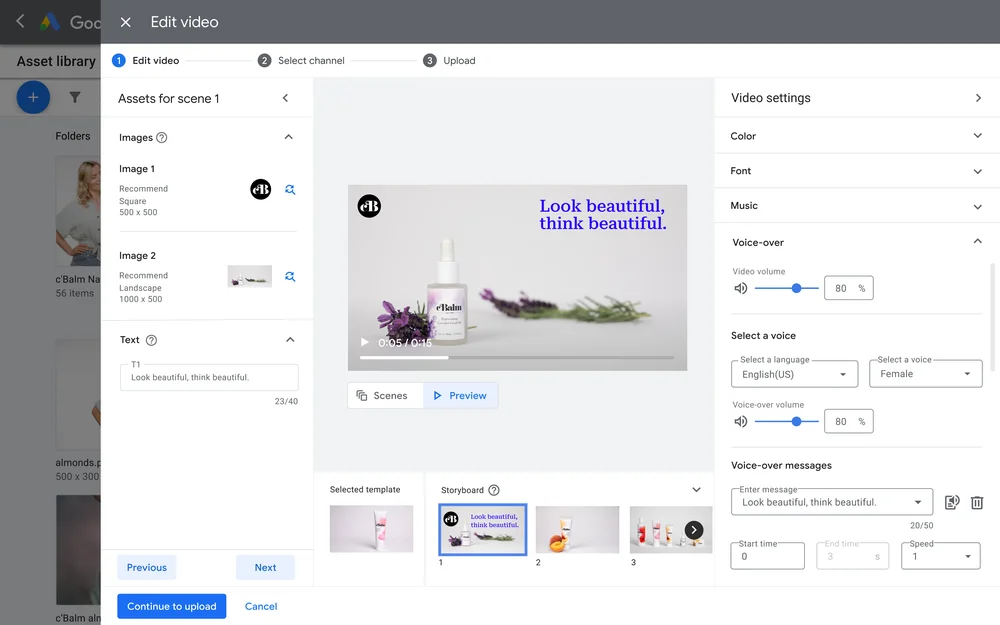 YouTube will then direct advertisers to its tools to rectify missing elements, such as its video trimming function for creating different durations, or voiceover features which include AI translation in 15 languages.
The tool will be updated with more features as and when new best practices are identified, according to Google. "As technology continues to advance, we envision AI becoming an essential creative partner for marketers, aiding in conceptualisation, execution and analysis," Nicky Rettke, VP Product Management at YouTube Ads, said in a blog post.
Scratching the surface
The announcement continues Google's AI push at a rocky time for its ads business. The tech giant's Performance Max product uses the technology to manage campaigns, but the AI recently found itself at the centre of the advertising scandal exposed by Adalytics.
"Google's Performance Max ad targeting algorithm appears to be placing adult brands' ads on 'made for kids' YouTube channels," said the report. "Advertisers report they cannot audit this issue because Pmax does not provide them with granular placement reports."
While the new tools are focused on creative rather than placements, recent developments mean there will likely be concern over YouTube marking its own homework. Agencies recently criticised the company's move to start trading based on its own co-viewing data obtained from surveys, which it uses to sell CTV inventory.
And last week the Media Rating Council (MRC) revealed plans to audit YouTube's first-party data in light of the decision, as well as the workings of its Google Video Partners network, after Adalytics accused the programme of selling fraudulent inventory.
The latest move by YouTube Ads makes no attempt to address these allegations, which the company has consistently denied. And if the findings are true, and ads are running on inappropriate and made-for-advertising (MFA) websites, then optimising the creative aspects becomes less of a priority.
The tools are also only used to ensure ads measure up to the company's own standards, rather than any legal or regulatory compliance. But given the Adalytics reports suggest the business is already violating its own policies, this week's announcement will offer little assurance to advertisers.